Discipline of Social Sciences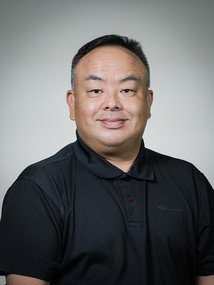 Dr YIN, Ching-yuen Christopher
Lecturer
---
Qualifications
BFA (Mich.)
MDM (Illinois Tech)
MBA (H.K.)
DBA [PolyU (H.K.)]
Dr Chris Yin is an experienced educator, designer and consultant with extensive experience in developing brands for clients across a variety of industries in the United States and Asia.

Chris is a lecturer teaching both design and business. He is currently in the process of developing a new programme in Design and Innovation Management and his work involves the use of Service Design and Design Thinking methods in cross-cultural communications for businesses in the Greater Bay Area.

Chris has worked as a designer in San Francisco and New York for design firms such as Siegel & Gale and Landor Associates. In Hong Kong, he has worked for Philips Design, Landor, Brand Union, Brandimage and GP Global Marketing.

Chris obtained his Doctor of Business Administration degree from The Hong Kong Polytechnic University and his Master of Business Administration degree from The University of Hong Kong. He also holds a Master of Design Methods degree from the Institute of Design, Illinois Institute of Technology and a Bachelor of Fine Arts degree from the University of Michigan.

Before joining this institution, Chris taught in the graphic design department of Savannah College of Art and Design (SCAD) in Hong Kong.
Teaching and Scholarly Interests
Branding
Design Thinking
Service Design
Design Management
Design Entrepreneurship